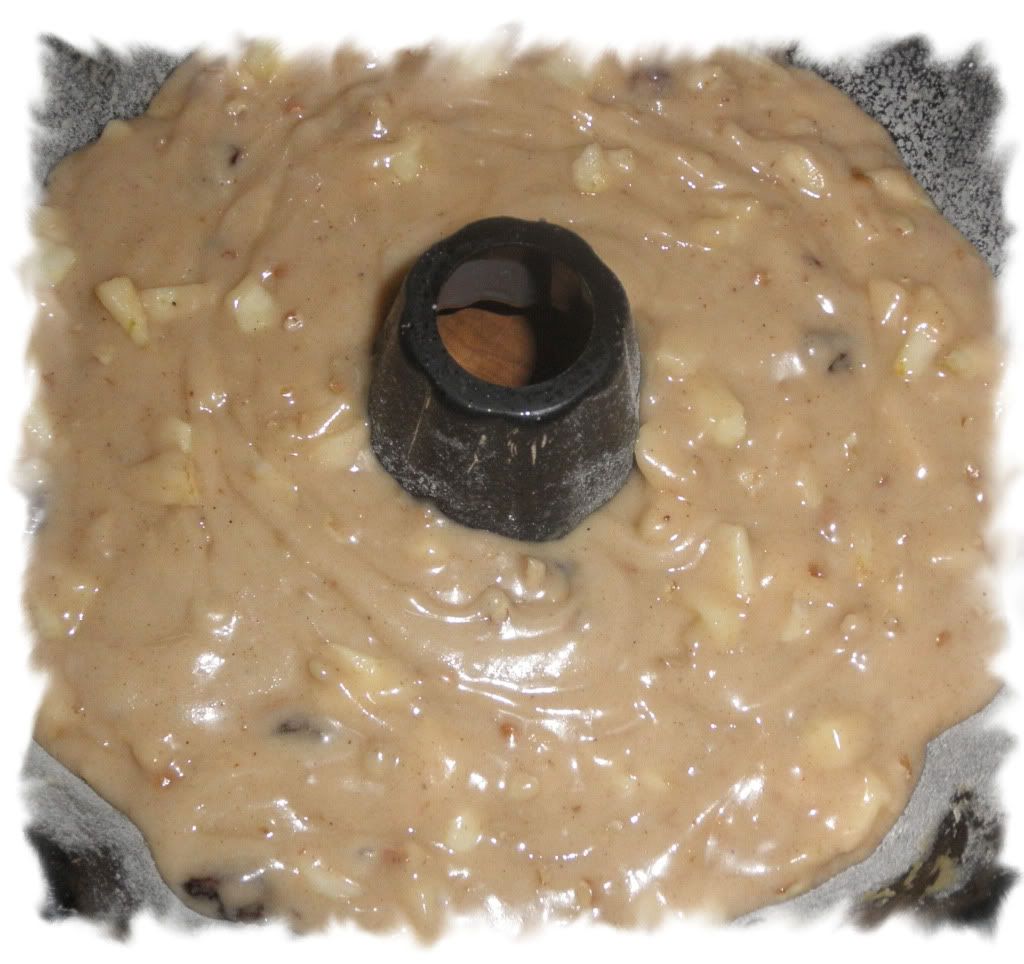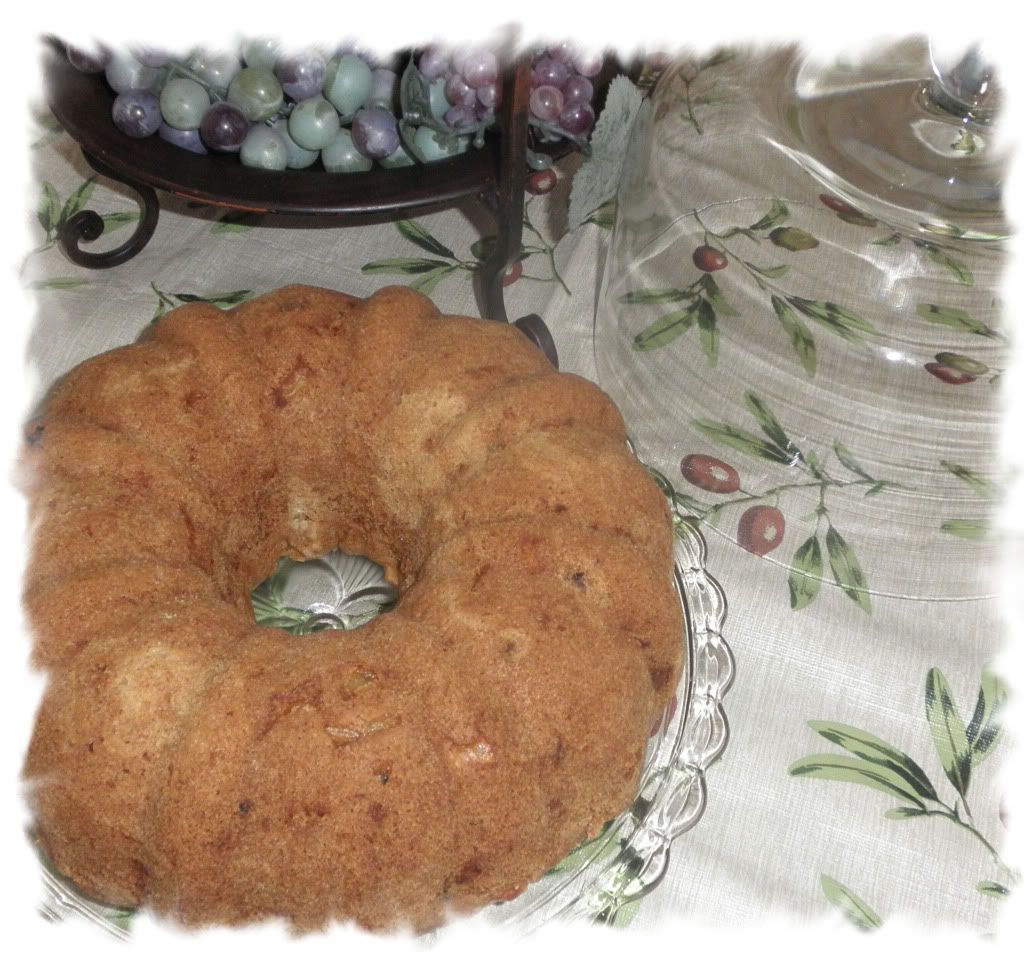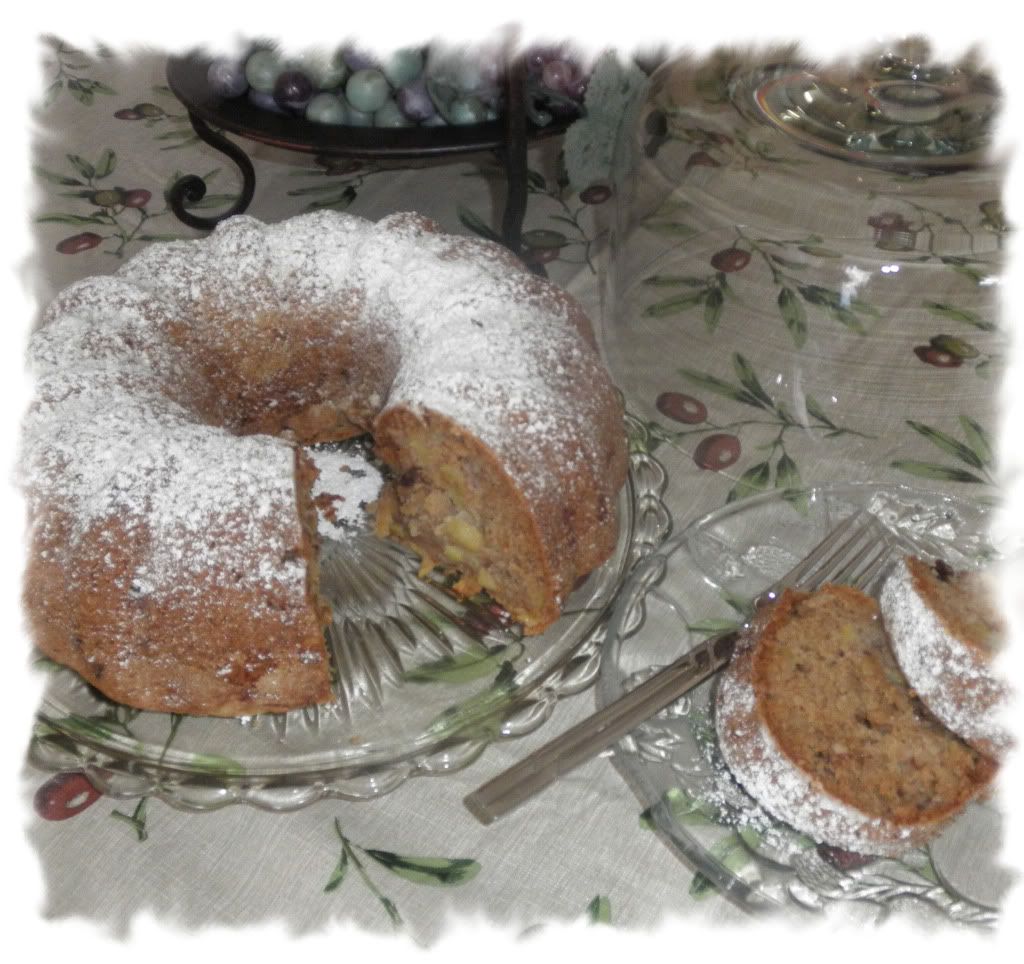 I love this apple cake recipe that I received from a fellow teacher years ago. I haven't make one in a while, so on this wintery day I thought I would use up some of my apples on this delicious cake.
1 1/2 cups corn oil
2 cups sugar
3 eggs
2 teaspoons vanilla extract
3 cups all purpose flour
1 teaspoon soda
1 teaspoon salt
1/2 teaspoon ground cinnamon
1/2 teaspoon ground nutmeg
2 cups finely chopped, peeled apples
1 cup chopped nuts
1/2 cup golden raisins
Beat oil, sugar, eggs, and vanilla until well blended. Combine dry ingredients, and add to sugar mixture, beating well. Stir in apples, nuts, and raisins. Spoon batter in a greased and floured 10 inch tube pan or Bundt pan. Bake at 325 degrees for 1 hour and 15 minutes or until done. Let cake cool in pan 10 minutes before removing from pan. Sprinkle with sifted powdered sugar.